In the endeavour to digitally transform businesses, organizations often need to grapple with delays and cost overruns which can diminish the customer experience. Intelligent Automation – backed by a scalable cloud-native solution equipped to discover, digitize, automate, and optimize processes across the entire enterprise – can help address this situation. Cloud-native architectures can drastically reduce cost and bring agility with on-demand expansion and auto-scaling to accommodate volume and capacity changes. 
ZS, a global professional services firm, embarked on a journey to deliver true digital transformation to its clients and realized the importance of embracing a cloud-based, automation-centric approach to achieve the desired result. The company believes in leveraging deep industry expertise, leading-edge technology, and an analytics-powered strategy to create solutions for customers that work in the real world. 
Therefore, designing a future work model that brings innovations to customers before any other company in the industry was a priority. ZS's Operational Excellence and Transformation 2020 Study confirmed that Automation and analytics are top priorities for pharma firms in the post-COVID 19 world, further shaping the company's automation strategy.
Make your inbox more interesting.
Every week, get an overview of the day's biggest news from the Telecom and OTT space.
The company initiated its automation journey in 2017, working with global robotic process automation (RPA) leader, Automation Anywhere, and witnessed automation adoption accelerate year-over-year by 50% across various functions.  However, ZS realized that its existing approach towards Automation was fragmented with multiple small initiatives that addressed only a minor portion of its full potential. 
The company aimed to use Automation to create a better work experience and achieve higher engagement for its team members. The objective was to shift the focus from process execution to insights, client satisfaction, and value addition while being cost-competitive. Improving overall project performance with higher quality and increased profitability was an important focus area. 
A multipronged approach to maximize automation potential
Working with Automation Anywhere, ZS envisioned Project Artemis, a cloud-based business operations initiative that aimed to redefine operations completely and unleash the true potential of Automation. Artemis consisted of a three-pronged approach that included citizen automation, Automation by design, and an automation marketplace. 
The citizen automation initiative envisioned a bot for every person, which would act as a personal digital assistant for individual task automation. To ensure true democratization of this exercise, it was crucial that the automation solution allowed for Automation to be done from anywhere, from any device, and any application.
With the cloud-based platform technology agnostic, ZS started with the Automation of daily/micro tasks for its people. The company has already completed a pilot where over 100 ZS employees were trained from project teams. The vision is to extend this to 500 people by 2022. 
The other piece of the automation push is Automation by design, where a central team drives Automation. Under this approach, automation solutions/modules on the cloud are designed to be reusable across client teams following the same process. 
Finally, the team is moving towards an Automation Marketplace, where a platform enables community-driven, cloud-based, hyper-automation. This will reduce time to value by implementing ready-to-use assets to drive an automation-first mindset within ZS. Since the Marketplace launched in November 2020, there have been 30 widgets uploaded and more than 40 reviewed for upload. 
As ZS moves from automating a specific, repetitive business process to one that involves high volumes of semi-structured document processing, intelligent document processing (IDP) capabilities will be critical. Further, when it reaches a stage where it needs to track multiple bots in real-time to analyze effectiveness, Automation 360's, cloud-native analytics, artificial intelligence (AI), and process discovery capabilities will be crucial for success. 
As ZS moves toward a highly automation-centric approach, it expects that in addition to each person automating their microtasks, the system will reuse bots across multiple people doing similar work across diverse teams. While team members can save 5-10% time on an individual basis, continuous improvement of the model will allow team members to share bots across the team, thereby increasing efficiency to 10-15%. 
This will also lead to a broader restructuring of work towards an era of human-bot orchestration that will drive Automation by design and augment workforce productivity.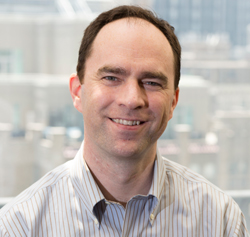 Artemis' three-pronged approach is essential for driving the practical and sustainable impact of Automation.  Automation by design ensures a level of standardization and economies of scale but doesn't adapt to day-to-day differences across our many clients.  Citizen automation adapts well to these day-to-day differences but doesn't achieve standardization.  By cleverly combining these two, we can achieve standardization and economies of scale where possible while still allowing for adaptations for project-specific differences where required.  And Automation Marketplace helps bring additional efficiencies by allowing for the reuse of automation building blocks.  We're excited about the impact this has had on our clients so   far and know that there's much more to follow, said Stephen Redden, Managing Principal, ZS Associates.
In this next phase of the program, ZS will look at scaling the intelligent automation initiative across key accounts where there is a significant TechOps presence. The focus will not only be to augment team members but also transform operations. Significant group size will ensure that the team members are helping each other, engaging in community learning, and innovating together. 
Over time, the Artemis project will be a journey where significant value realization will happen as a result of transformed operations.
Mr. Satish Jha, Business Operations Manager at ZS Associates India Pvt Ltd has expressed his views in this article.